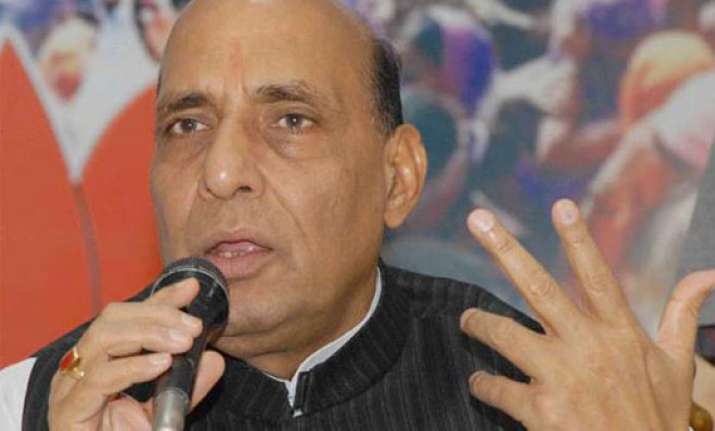 Thane: BJP president Rajnath Singh today said if his party came to power at the Centre, it would bring back black money stashed in foreign banks within a period of 100 days.
He said this while campaigning at Nallasopara Police Grounds for the BJP-Sena-RPI combine's candidate Chintamani Wanga from the Palghar Lok Sabha seat.  Singh said after coming to power, BJP would set up a 'National Fishermen's Commission' for the country's fishing community.
"Within 10 years, we want the country to be not only an economic power, but also a spiritually powerful one in the world," he said.