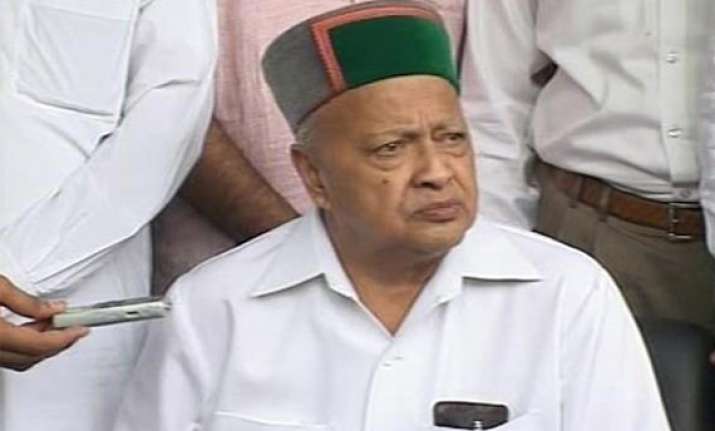 New Delhi, June 26: Welcoming Union Minister Virbhadra Singh's resignation, BJP today maintained it had come under public pressure and suggested that the Prime Minister take action against "corrupt" ministers instead of waiting for charges to be framed against them.  
"Virbhadra Singh has handed over his resignation to the Prime Minister today. It is true that there was an FIR and a pending court case against him for a long time. No doubt, since yesterday there was a lot of public pressure on him to resign. Better late than never but he has resigned," BJP spokesperson Jagat Prakash Nadda said.  
The BJP, however, is not satisfied with Singh's resignation and demands that action be taken against other ministers who are facing graft charges, he said.  "There are several other ministers in the UPA government who are facing serious allegations of corruption. Situation has come to such a point where one minister is levelling charges against another for the same case and holding him responsible for the corruption," Nadda said.  
The BJP spokesperson was making an apparent reference to former Telecom Minister A Raja's contention that then Finance Minister P Chidambaram was in the know of the process being followed in 2G spectrum allocation.
"In such a scenario, will Prime Minister Manmohan Singh learn lessons? And secondly, will he wait for charges to be framed against other ministers before action is taken?" Nadda said.
"PM, though very, very late, should take action against such ministers....There is corruption from top to bottom in the UPA government. Hence, he should take action as soon as possible against all ministers on whom serious charges have been levelled," he said.