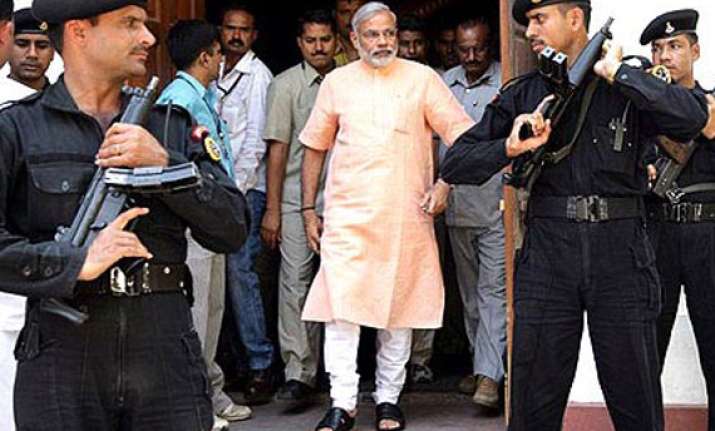 Panaji: Goa's BJP unit will request Chief Minister Manohar Parrikar to provide unprecedented security for Narendra Modi's December public meeting in the state in light of Sunday's blasts ahead of the party prime ministerial candidate's Patna rally.
Speaking to IANS Tuesday, state Bharatiya Janata Party (BJP) president Vinay Tendulkar said he would also ask the Goa government to write to the central government to provide more security forces to ensure the Modi's meeting in the first week of December is free of untoward instances.
"We want as much security as possible for the meeting. The party will ask our chief minister for foolproof security and ask him to write to the central government for more forces," Tendulkar said.