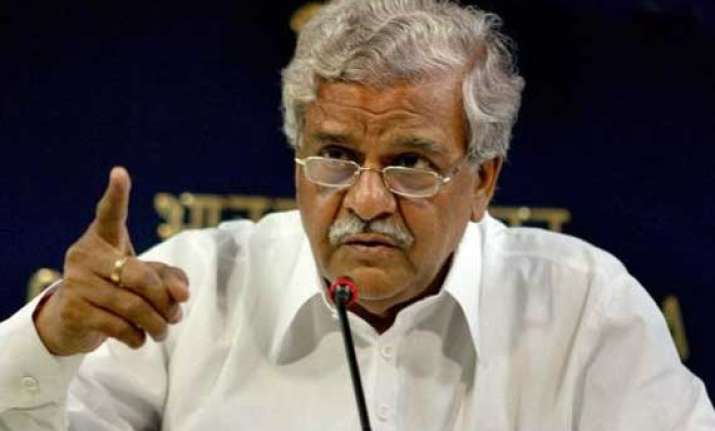 Kanpur: Attacking BJP's multi-crore election campaign, Coal Minister Sriprakash Jaiswal yesterday said that the money came from common people, industrialists, and consisted black money.
"BJP has collected nearly Rs 4,000 crore for election campaign and image-building of their leaders. This money has come from the hard work of common people and industrialists and has lot of black money.
"BJP leaders raise their voice against black money, but they use it for the elections," Jaiswal said here while announcing benefits for Kanpur railway station.
On the commuting of death sentence of Rajiv Gandhi assassination case convicts, the Minister asked why BJP and Left parties were silent on the matter.
Responding to questions on the turmoil over Telangana, Jaiswal said the demand for separate Telangana has been the oldest since independence, and Congress president Sonia Gandhi granted the wish.