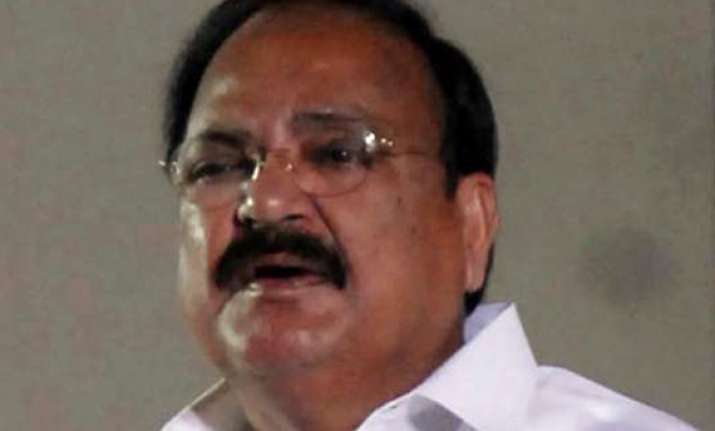 New Delhi, Nov 16: The BJP parliamentary party executive will meet Nov 20 to decide the party's strategy for the winter session of parliament in which the opposition plans to corner the government on the issues of FDI in mutli-brand retail and corruption.
"The parliamentary party executive will meet Nov 20 under the leadership of L.K. Advani to decide the party's strategy," BJP leader M. Venkaiah Naidu told IANS.
He said the meeting would discuss the party's strategy on various issues including foreign direct investment (FDI) in multi-brand retail.
The winter session of parliament begins Nov 22.
Naidu said the meeting would also take stock of the stand of other parties on issues such as FDI in retail.
BJP sources said the meeting of opposition National Democratic Alliance (NDA) could be held Nov 21 to discuss the issues to be taken up in the session.
The BJP, which opposes FDI in retail, has already spoken about coordinating with other parties on the issue.
The Left and the Trinamool Congress are also against the move.
CPI-M MPs have given notice for discussion under rules that entail voting.
Some allies of the ruling United Progressive Alliance too have in the past expressed reservations over the FDI in retail.
The Janata Dal-United, a key National Democratic Alliance ally, Thursday said it would not be rigid about demanding voting in parliament on the retail FDI issue.