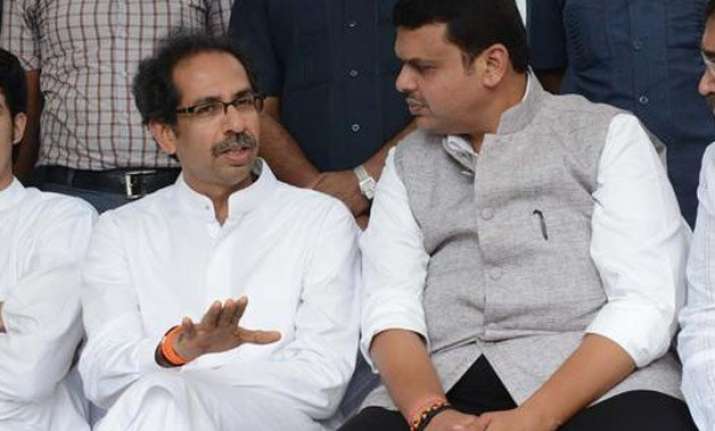 Mumbai: The BJP-led Maharashtra government will today discuss the probability of snapping ties with the Shiv Sena after it asked BJP to opt out of coalition government if they have any problems with their ally.
The probability of snapping ties with the Shiv Sena would be discussed in a joint meeting of BJP ministers and party functionaries today, a top BJP leader has said.
According to the party functionary, BJP wants the Shiv Sena to quit from power. On the contrary another senior BJP leader has said that Sena would not dare to take the extreme decision.
Meanwhile, a Shiv Sena leader here termed the idea of quitting as rumours and said it will continue to be in power.
Another party leader who will be part of the meeting, claimed that the BJP feels suffocated with the Sena's behaviour towards it.
"Though Sena is a part of the BJP government, both at Centre and in the state, it has not wasted even a single opportunity to criticise Prime Minister Narendra Modi, party president Amit Shah and the BJP," the leader said, requesting anonymity.
He further claimed that in the last few days, Sena has tried to blackmail the state government over Pakistan singer Ghulam Ali and former Foreign Minister of Pakistan Khurshid Kasuri (over their engagements in the city).
According to the leader, there is a strong mindset against the Sena within the ruling party.
BJP has 123 MLAs in 288-chair House. If Shiv Sena, which has 63 MLAs, quits the government, the BJP will need support of 22 legislators to prove the majority.
Sources with the party said that BJP has backing of 7 independents and at least 17 to 18 Sena legislators will join BJP if it quits the government.