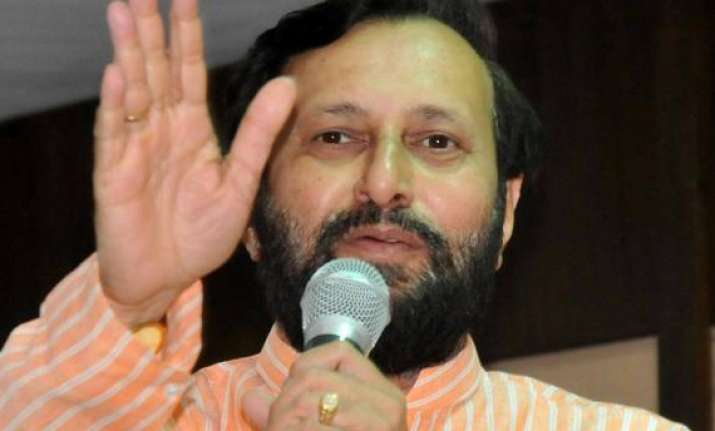 New Delhi, June 9: Claiming that the infrastructure development plan set out at a meeting convened by the Prime Minister will prove to be a "non-starter", BJP on Friday said the government has no resource mobilisation plan for the one trillion dollars needed for implementing these schemes.  
"The much-hyped meeting for the infrastructure boost will prove a non-starter.... The Prime Minister stressed that one trillion dollars are required to be invested in the Indian infrastructure in near future... The relevant question for the Prime Minister is what is the resource mobilisation plan?" BJP spokesperson Prakash Javadekar said.
The Opposition pointed out that the Finance Minister was not present in the meeting which discussed multi-billion dollar projects and wondered how this could be done.
"In a bizarre explanation it was stated that his presence was not necessary," Javadekar said.
He further maintained that though several pending railway projects were discussed even Railway Minister Mukul Roy, who is a TMC MP, was not present.  BJP was quick to term this as indicator of the "fragile nature of this coalition government and complete absence of the Prime Minister's authority".
"Lack of political will, policy paralysis, policy flip-flops, indecision, contradictions within the Cabinet, contradictions between the ruling party and the government, coupled with the coalition contradictions are ruining any prospect of semblance of governance," Javadekar said.  
"The hallmark of UPA regime is that it has converted low inflation-high growth economy inherited from the NDA into a high inflation, low growth economy," he added.