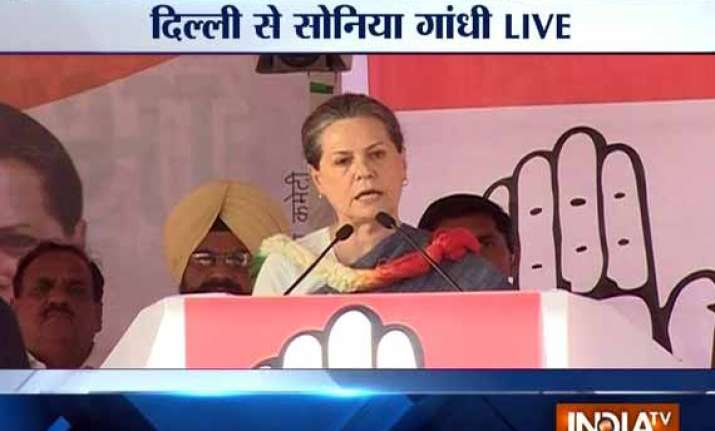 New Delhi: Congress president Sonia Gandhi today targeted AAP leader and former Delhi Chief Minister Arvind Kejriwal for running away from shouldering responsibility in Delhi.
Addressing an election meeting at Ajmal Khan Park in Karol Bagh area  of Delhi, Sonia reminded the audience that running government is not a child-game.
Without naming Kejriwal, Sonia said, "There are people who think that running government is like a child-game. You have seen how people ran away from shouldering responsibilities in Delhi."
Counting different steps taken by Congress government for betterment of people, Sonia Gandhi said, "We have provided legal rights to those belonging to lower strata of the society. We have given them power of RTI. We have provided food security. We have implemented the recommendations of sixth pay commission besides constituting the seventh pay commission. We have fulfilled promises made in our manifesto."