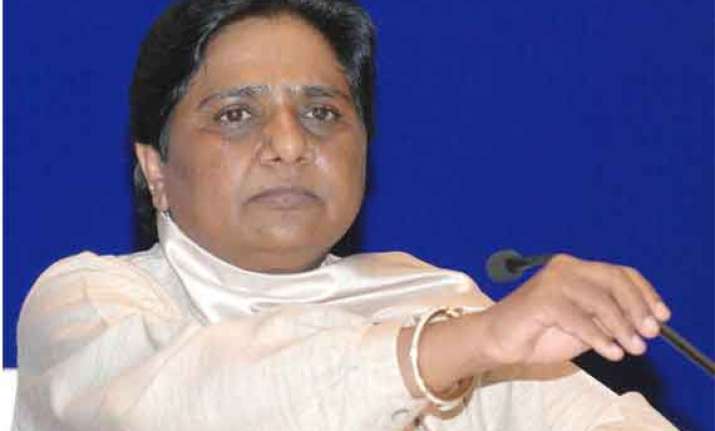 Lucknow: Terming Narendra Modi's rally being denied in the temple town and the ensuing protests from the saffron party leaders in Varanasi as a "new drama", BSP supremo Mayawati has alleged that BJP in connivance with SP were "doing" this to influence the elections on the remaining seats in the state.
"The elections in 18 seats are left in which BJP and SP stalwarts Narendra Modi and Mulayam Singh are contesting from Varanasi and Azamgarh seats.
Despite playing caste and communal cards, the position of these parties were getting worse, and so they have started enacting a new drama and conspiracy in Varanasi from yesterday", Mayawati told reporters.
"They are doing this to give Hindu-Muslim colour to elections in remaining seats to take political mileage", she alleged, adding that religious programme of Ganga puja was planned by BJP (in Varanasi) for political gains, in connivance with the SP.
She claimed that Samajwadi Party used the district administration of Varanasi to "benefit" BJP and vitiate atmosphere of free and fair election and "influence Muslims".