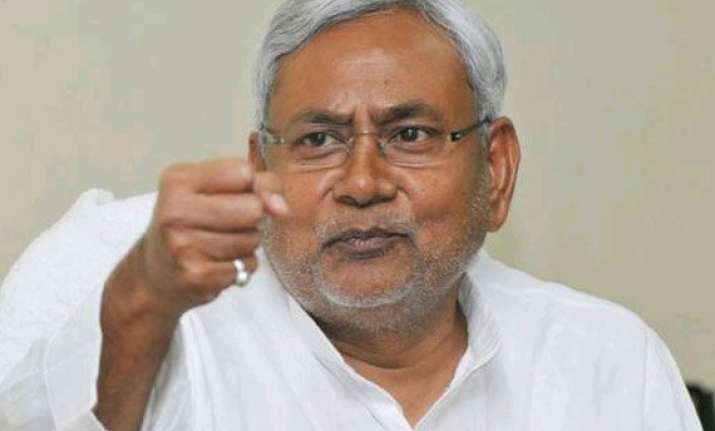 Patna: The BJP today attacked former chief minister Nitish Kumar saying the senior JD(U) leader was so 'drowned in pride' that he did not venture out of his bungalow to express condolence to the relatives of the 33 persons who lost their lives in a stampede last week.  
"Nitish Kumar is drowned in pride. He cannot go in the midst of people, be it mid-day meal tragedy or serial blasts during Narendra Modi's rally last year or stampede on October 3 this year," senior BJP leader Sushil Kumar Modi said.
"Nitish Kumar did not venture out of his bungalow to express two words of sympathy to the relatives of the people who lost their lives in the stampede," Sushil Modi, who served deputy to Kumar in the NDA government, said.  He attacked Kumar while addressing the BJP campaign "Bihar Bachao Bihar Banao" at Supaul, according to a party statement issued here.
BJP leaders addressed public meetings in different areas of the state as part of the campaign to assail the Jitan Ram Manjhi government for slide in law and order manifested by communal tension at Chapra and Kisanganj and criminal activities elsewhere.
Speaking at a meeting in seven panchayats in Jehanabad district today, state BJP president Mangal Pandey said the day RJD supremo Lalu Prasad and Nitish Kumar joined hands, criminals who had been hiding all these years have come out on the streets.
"These are just trailers of the Jungle raj II. Complete picture is yet to come," Pandey said.