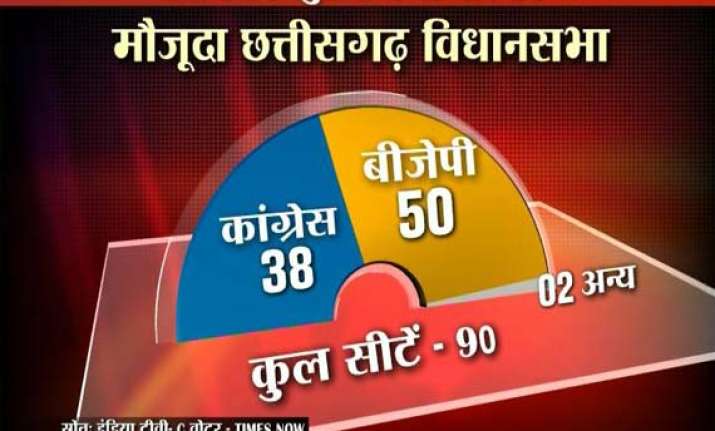 New Delhi: The ruling BJP in Chhattisgarh and Madhya Pradesh are set to retain their majority, albeit by a slender margin, in both the states going to the state Assembly elections in November, a projection by India TV-C Voter says. The opinion poll was telecast  Tuesday night on India TV.
According to the opinion poll, BJP is set to win 47 out of a total 90 seats in Chhatisgarh, with Congress coming close with 40 seats, BSP 2 and others 1.
In the 2008 assembly polls, BJP had won 50 out of 90 seats with Congress taking second place at 38.
Vote share wise, BJP's vote share, if polls are held right now, is projected at 42 per cent and Congress 38 per cent, says the opinion poll.