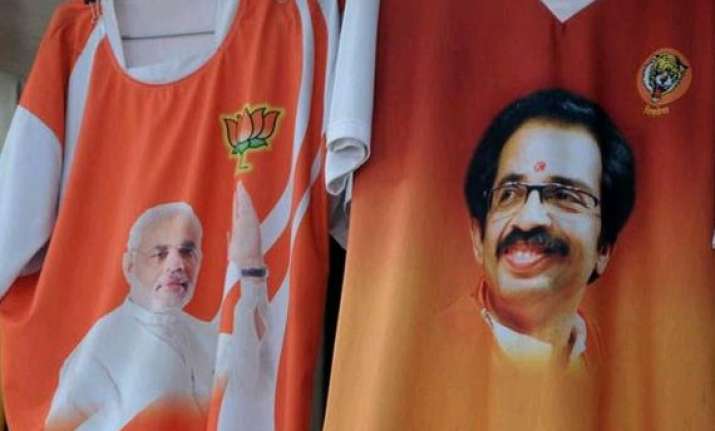 Mumbai: After days of stand-off, Shiv Sena and BJP today struck a conciliatory note following last night's talks between their leaders in Delhi, reviving hopes of a saffron coalition government in Maharashtra.
In an apparent attempt at rapprchement, Sena chief Uddhav Thackeray had despatched Rajya Sabha MP Anil Desai and party's leader in the outgoing Assembly Subhash Desai to the national capital last night.
"We had gone to Delhi to take forward our talks on forming the next government together. We are ready for an alliance with BJP to form government and talks were positive," Subhash Desai, who briefed Uddhav on the developments earlier in the day, told reporters.