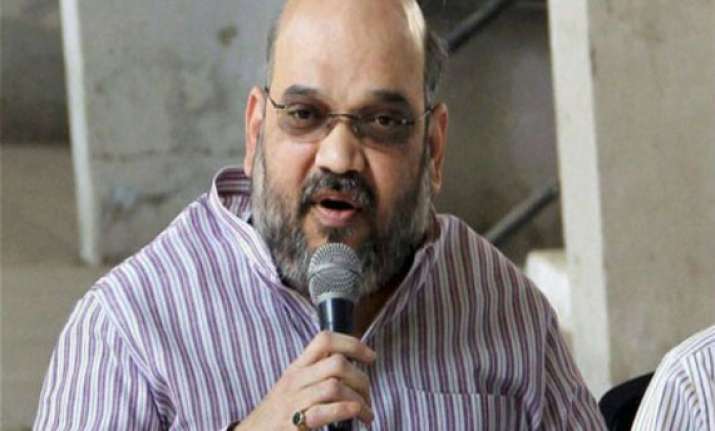 New Delhi: BJP today approached the Election Commission to seek a review of its order banning Narendra Modi's close aide Amit Shah from campaigning in Uttar Pradesh in the wake of his "revenge" remarks.
Shah has also replied to the EC show cause notice for prima facie violating the Model Code after he received a copy of the CD of his alleged "hate speech", as demanded by him.
In his reply Shah has claimed that his "revenge" remarks should not be read in the way as construed and had simply told the voters to exercise their voting right to give a befitting reply to those who have ignored their issues.
Sources said Shah has pleaded not guilty of violating the Model Code and has sought review on his campaigning ban.
Shah in his reply, the sources say, has claimed that he has only reiterated what people should do during election timewhich is in no way a violation of the Model Code.