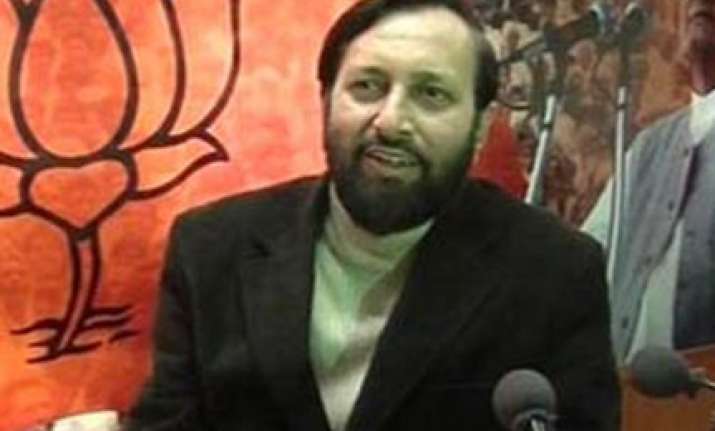 New Delhi: BJP on Sunday  accused Congress of being "obsessed" with the protection of human rights of "terrorists" and said the CBI's plea before Supreme Court to shift the Sohrabuddin Sheikh fake encounter case outside Gujarat amounts to contempt of the Apex Court.  
Charging the Congress with "misusing" the CBI in the Sohrabuddin case, the party said there are about 170 cases of fake encounters pending with the NHRC and hoped that the Apex Court will take cognisance of these cases too and order CBI probe into them.  
"It is ironical today that Congress is obsessed with the human rights of terrorists and does not want to address the issue of terrorism per se. It does not want to address the issue of national security, Naxalism, law and orders but obsessed with human rights of criminals," BJP spokesman Prakash Javadekar said at a press conference here.
He said Gujarat Chief Minister has raised a "very vital question" about the CBI seeking transfer of Sohrabuddin's case from Gujarat.  
"Party (BJP) agrees with the "anguish and pain" of Narendra Modi over the issue. When CBI wants shifting of case from Gujarat, we believe that this is actually a contempt of the Supreme Court because Gujarat High Court judges are not appointed by Gujarat government but the Supreme Court," he said. Javadekar described Sohrabuddin as a "dreaded terrorist and criminal" and alleged Congress is trying to make him "a martyr".
"Congress is concerned for the protection of a dreaded terrorist but not for those 30,000 people who fell victim of Bhopal gas tragedy," he charged. PTI