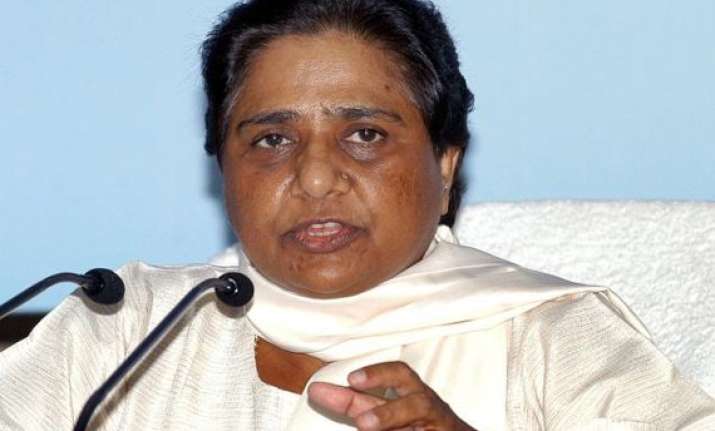 Lucknow: Claiming that since assuming power, BJP, RSS and their affiliate organisations have been spreading communal disharmony in the country, BSP supremo Mayawati today said it was not a good sign for the basic principle of secularism mentioned in the Constitution.  
"Since the anti-people, pro-capitalist and communal government of BJP has come to power, the secular harmony in the country has been disturbed to a large extent.  
"You all should remain alert of BJP, RSS and their offshoots as they are promoting communalism and disturbing harmony in the country," Mayawati said at the national convention of the party leaders and workers.  
"This situation is a not a good indicator for strengthening the basic and pious principle of secularism enshrined in the Constitution," she added.  
Attacking the Uttar Pradesh government, Mayawati said the law and order situation had gone from bad to worse in the state during the Samajwadi Party regime.  
She asked her party men to remain prepared for the upcoming assembly polls in Jharkahand, Jammu and Kashmir, Maharashtra and Haryana, and to make the presence of BSP felt in these states.
Stating that to deal with the current political scenario it was the need of the hour to strengthen BSP, Mayawati said the party should come to power for taking the country ahead.  
"Under the current political scenario, the country seems to be going backward instead of toward progress. It is the need of the hour to strengthen BSP and give it power to rule," she added.
Mayawati was elected the party's national president at the national convention yesterday.