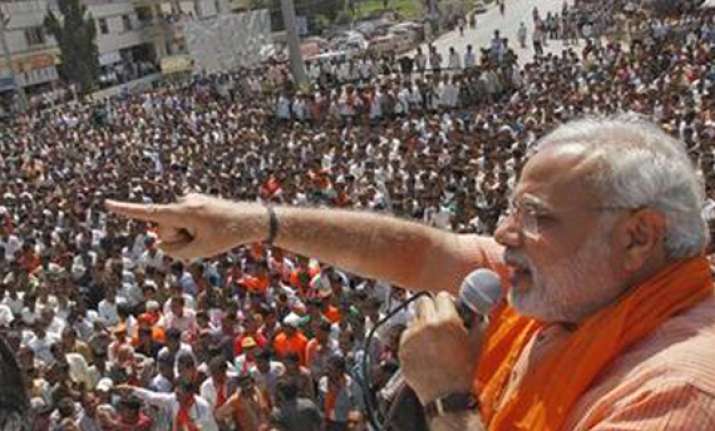 New Delhi: The BJP could nearly sweep the Lok Sabha polls in Gujarat and Madhya Pradesh and make major gains in Maharashtra, an opinion poll said Wednesday.
The CNN IBN-The Week March tracker said the Bharatiya Janata Party may get between 20 and 26 seats in Gujarat, while the Congress may get between zero and four seats.
The opinion poll said "others" could win two seats in Gujarat, which has 26 seats.
The BJP may get 55 percent votes while the Congress could get 31 percent and the Aam Aadmi Party could get six percent votes in Gujarat, the poll said.
In Madhya Pradesh, which has 29 seats, the poll said the BJP could win 24-28 seats while the Congress could win one to five seats.