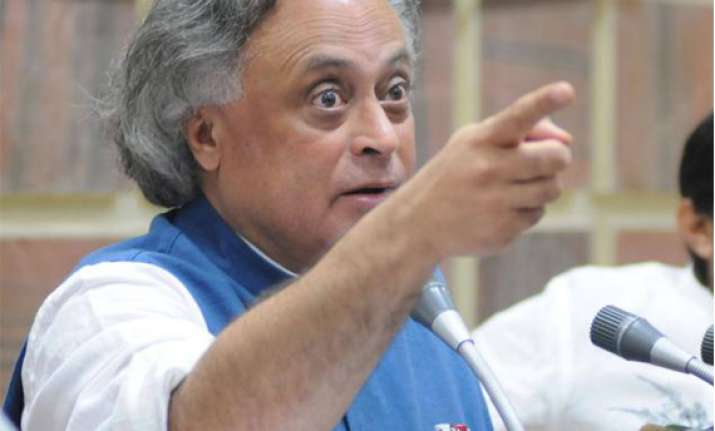 New Delhi: Rural Development Minister Jairam Ramesh Monday termed the BJP as a "party of Kumbhkarnas" and said its election manifesto is a hastily prepared document which promises programmes already underway over the past 10 years.
"There are two or three other features of the manifesto which invite comment. Reading the party's manifesto it seems they are a party of 'Kumbakarnas' as they have promised schemes which are already underway over the last 10 years," Ramesh told media persons here.
"For example, they are talking about introducing pension scheme - a national social assistance programme and pension for aged, widow and disabled already exists," added Ramesh.
The minister also pointed out that the Bharatiya Janata Party is talking about implementing the Mahatma Gandhi National Rural Employment Guarantee Scheme, which was announced by the Congress government long time back.
"They are then talking about identifying 100 backward districts but those have already been identified and even granted funds," he said.