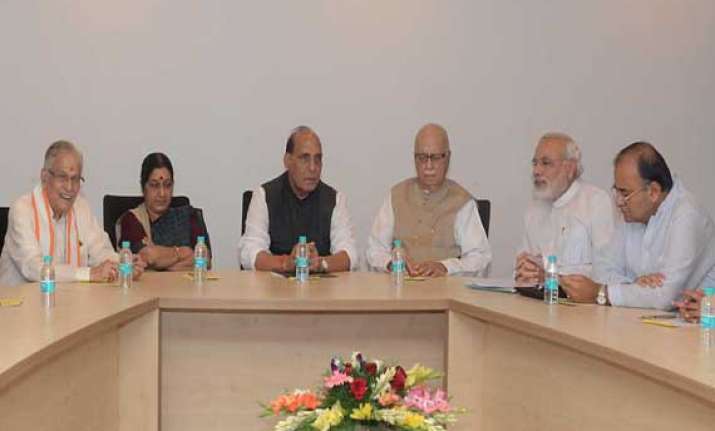 Gandhinagar: BJP Parliamentary Board will meet in Delhi on May 17, a day after Lok Sabha poll results are declared, to finalise a timeframe for electing Narendra Modi as leader of BJP and NDA parliamentary parties at the earliest.
"I have told Narendrabhai to come to Delhi on 17th. I will convene the Parliamentary Board meeting on that date to decide the earliest date to hold BJP parliamentary party meet to formally elect Narendrabhai as our leader," BJP chief Rajnath Singh told reporters here late tonight after a three-hour meeting the party's core group leaders at Modi's residence.
The meeting of the parliamentary board, BJP's highest decision-making forum, will also decide what role party senior leaders will play in the next government, Rajnath said and denied there was any rift between BJP leaders on the issue.
Replying to a question, he said the issue of Gujarat Chief Ministership will also be decided at a meeting of BJP parliamentary board.