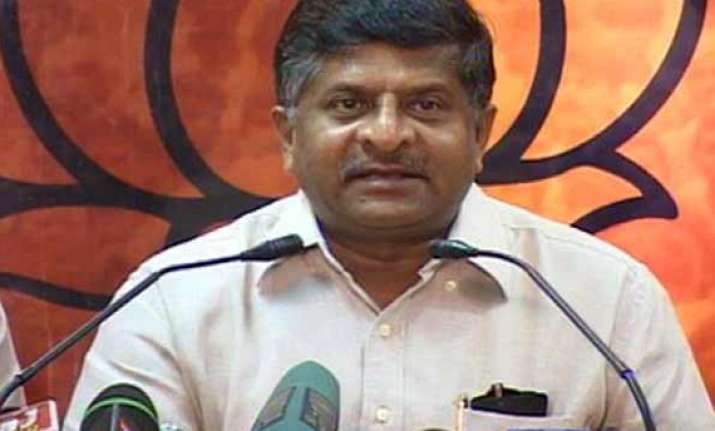 New Delhi, Nov 20: Realising that the numbers are stacked in favour of the government, BJP on Tuesday appeared not inclined towards supporting the no-confidence motion that TMC has threatened to move against UPA but is gearing up to corner it on the FDI issue by seeking a vote on it.
BJP Parliamentary Party Executive Committee today held a meeting here to discuss the strategy for the forthcoming Winter Session. TMC's no-confidence motion and FDI in multi- brand retail, as well as issues related to coal allocation and other matters, were discussed.
But the party leaders were tight-lipped about their future course of action as a common strategy is yet to be finalised with the other NDA partners in a meeting later this evening.
"We discussed in elaborate detail our strategy for the forthcoming Parliament session and have reached an opinion. We will share our views with our NDA partners and then convey the decision," BJP Chief spokesperson Ravi Shankar Prasad said.
Party sources said BJP is watching the developments but with not enough numbers to over-throw the UPA government, it may not support TMC's no-confidence motion.
However, on the issue of FDI in multi-brand retail, BJP may have floor coordination with the Left as well as like- minded parties to press for a discussion under Rule 184, which entails voting, in Lok Sabha.
The meeting was attended by BJP president
Nitin Gadkari
, senior leader L K Advani, Leader of Opposition in Lok Sabha Sushma Swaraj, her Rajya Sabha counterpart Arun Jaitley, M Venkaiah Naidu, Yashwant Sinha, Jaswant Singh, Ramesh Bais, Maya Singh, Prasad, Rajiv Pratap Rudy and Shahnawaz Hussain, among others.