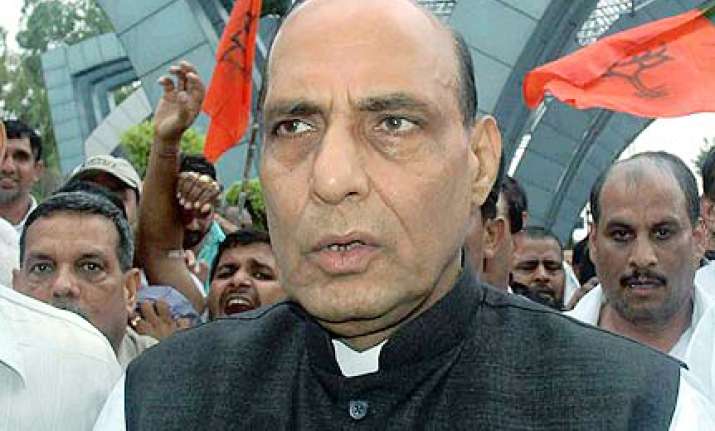 The Bharatiya Janata Party has postponed indefinitely the meeting of its national executive slated to be held on October 28-29. 
The meeting would have been the last national executive chaired by Rajnath Singh whose term as party president comes to an end on December 31. Singh said the meeting has been put off because of the festive season and the fact that leaders are currently in their respective constituencies. 
BJP sources said since the results of the assembly polls in Maharashtra, Haryana and Arunachal Pradesh would be announced on October 22, the leaders were not interested in holding the meeting just days after the counting of votes. Many leaders feared that the party may perform poorly in the assembly polls, said sources.
They added that the meeting might be held in November but no dates have been finalised. 
The last national executive of the party held in June was a stormy affair in the wake of the BJP's defeat in the Lok Sabha poll, as the issue of leaking letters written by leaders to the party top brass to the media was hotly debated. The national executive is held every three months. PTI