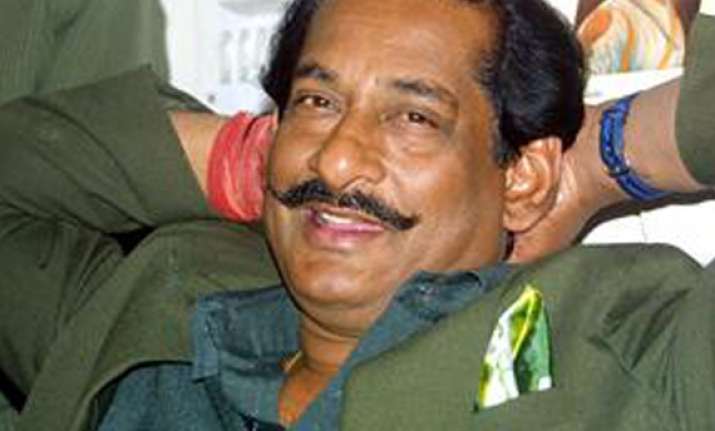 Raipur: Dilip Singh Judeo, BJP leader and MP from Bilaspur parliamentary constituency in Chhattisgarh died Wednesday after prolonged illness at Medanta Hospital Gurgaon where he was undergoing treatment, a party leader said.
Judeo's condition became critical Wednesday morning and he breathed his last in the evening. He was 64 and is survived by his wife and two sons.
He was born in the Jashpur royal family March 8, 1949 and started his political career in 1978 when he became chairman of Jashpur Nagarpalika. In 1988, he won the by-poll from Kharasia assembly seat. He was elected a Lok Sabha member in 1989. From 1992 to 1998, he was a Rajya Sabha member from Chhattisgarh.
Judeo, who was minister of state for environment and forests in the Atal Bijari Vajpayee government had to resign in 2003 in the wake of a sting operation that showed him taking a bribe for mining rights in Chhattisgarh.
His remarks caught on the tape - "Paisa khuda toh nahi par khuda ki kasam khuda se Kam nahi (money may not be god but is not less than god)" - had gone viral in the media.
BJP president Rajnath Singh condoled death of Judeo and said: "He spent his life for the welfare of tribals. In his death, not only has the country lost a political leader but tribal society has lost a worker.
Expressing grief over Judeo's demise, Chhattisgarh Chief Minister Raman Singh said he was a popular, dedicated and active public representative.
Former Chief Minister Ajit Jogi termed his death "a great loss for the state". Chhattisgarh Pradesh Congress Committee president Charandas Mahant said he has "lost a great friend".