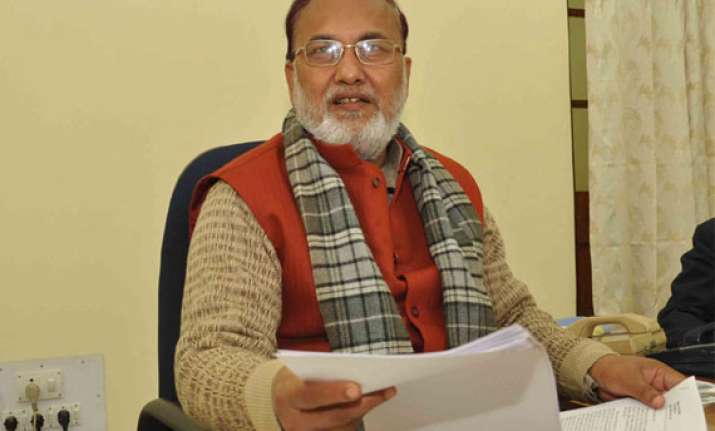 Patna, Feb 20: Bihar Assembly on Tuesday saw bedlam with RJD members demanding resignation of two BJP ministers for allegedly calling them 'Pakistani agents' after they protested against school students being made to do the 'surya namakar' yoga asana.
RJD members started shouting that the two ministers called them 'Pakistani agents' during Governor Devanand Konwar's address to the joint session of the state legislature on Monday and claimed that RSS agenda was being foisted in making school students offer surya namaskar.
The slogan-shouting RJD members trooped into the well demanding the resignation of the two ministers. Leader of the Opposition Abdul Bari Siddiqui said that a senior minister sitting behind Chief Minister Nitish Kumar yesterday had called RJD members 'Pakistani agents' when they were protesting, even as the CM remained silent.
Calm returned to the House only after Speaker Udai Narayan Chaudhary said that he would review the proceedings in the presence of Parliamentary Affairs Minister Vijendra Yadav and Siddiqui and take necessary action. The RJD members also shouted slogans at the main gate of the House before entering.
Later, Fisheries Minister Giriraj Singh, emerging from the Legislative Council, told reporters that "surya namaskar was a part of Indian culture and tradition". On the opposition seeking his resignation, Singh, a strong supporter of Gujarat Chief Minister Narendra Modi, said "Why shall I resign? RJD MLA Akhtar-ul-Haq should quit for communalising the issue."
On Monday, the Assembly had witnessed heated exchange of words between ruling and opposition benches for about 10 minutes after RJD MLA Akhtar-ul Imam accused the state government of foisting RSS agenda by making students do surya namaskar in schools. The treasury benches led by the Health Minister Ashwini Kumar Chaube and Giriraj Singh had condemned Imam's remarks.