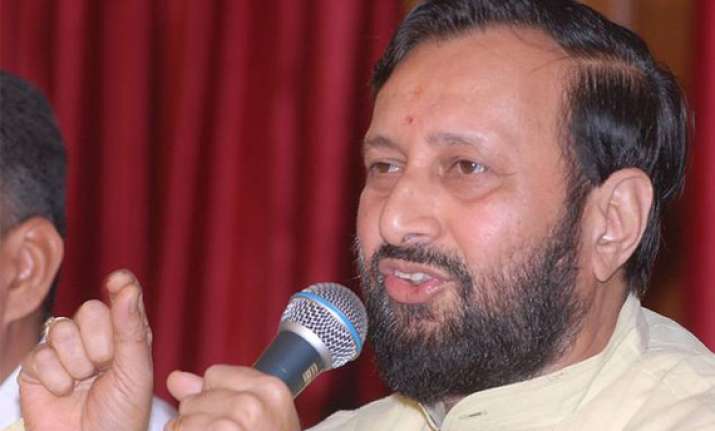 New Delhi: With an eye on 2014, the Bharatiya Janata Party (BJP) Saturday held a day-long meeting of its media cell office bearers and asked them to take on the Congress more aggressively, but while maintaining decency.
At the closed door meeting, which was also addressed by the Leaders of opposition in parliament Sushma Swaraj and Arun Jaitley, the media cell managers were told to be careful and measure their words while criticizing the Congress, according to party sources.
Party spokesperson Prakash Javdekar, briefing newspersons later, said party leaders, including BJP poll panel chief Narendra Modi had briefed the media cell workers.
"We had a session by poll panel chief Narendra Modi and party chief Rajnath Singh and they said that the mood of the people is anti-Congress and the people want change," he said.
He said the misgovernance by the Congress had led to inflation.