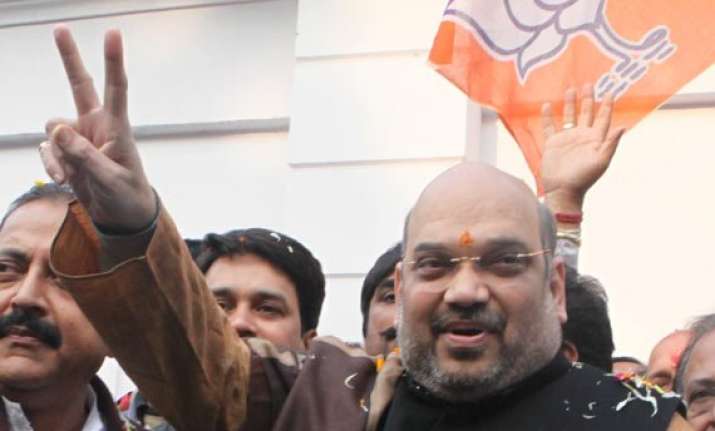 New Delhi:  BJP is confident of not only being part of new govt in Jammu and Kashmir but also to lead the likely coalition either with NC or PDP.
NC is reportedly the first choice of BJP and its elected legislators in the state. NC leader and outgoing CM Omar Abdullah has, however, denied any talks with BJP on govt formation but reports suggest that the saffron party is holding simultaneous talks with both NC and PDP.
The party's intent was declared by finance minister Arun Jaitley on Thursday after he met BJP MLAs in Jammu who unanimously favoured being in government. "BJP has got the largest share of popular votes in the state despite contesting fewer seats and therefore it has the right to form the government," Jaitley said.
He added that final decision on the matter will be decide by the party president Amit Shah.BJP has also been claiming the support of Sajjad Lone and his MLAs besides a few other MLAs, taking its tally to 31.
On the issue of party's chief ministerial candidate, reports suggest that either minister of state in the PMO Jitendra Singh or veteran Jammu MLA Nirmal Singh could be the party's chief ministerial candidate.