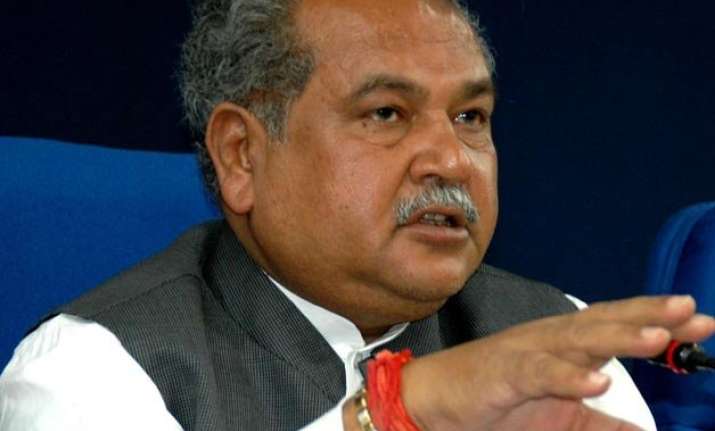 Bhopal: In the wake of ongoing controversy related to Vyapam scam, the entire Bharatiya Janata Party (BJP) appears to have united behind Madhya Pradesh Chief Minister Shivraj Singh Chouhan, publicly defending him.
Union Minister for Steel and Fertilser Narender Singh Tomar here on Tuesday said just after observing some discrepencies in Vyapam, Chouhan ordered investigation, which the Special Task Force under the Special Investigation Team carried forward.
He said it was Chouhan who appealed to the Supreme Court to direct the Central Bureau of Investigation to probe the scam.
BJP's state president Nandkumar Singh in Sagar alleged that it was Congress party which attempted several times to derail the process of the ongoing SIT probe and took the matter to the Supreme Court. Yet, Congress leader Digvijaya Singh was disappointed there.
BJP' national vice president Prabhat Jha in Gwalior, party's national vice president Shyam Jaju in Ujjain, senior BJP leader and central minister Prakash Javadekar in Indore and other leaders also defended Chief Minister Shivraj Singh Chouhan before media.