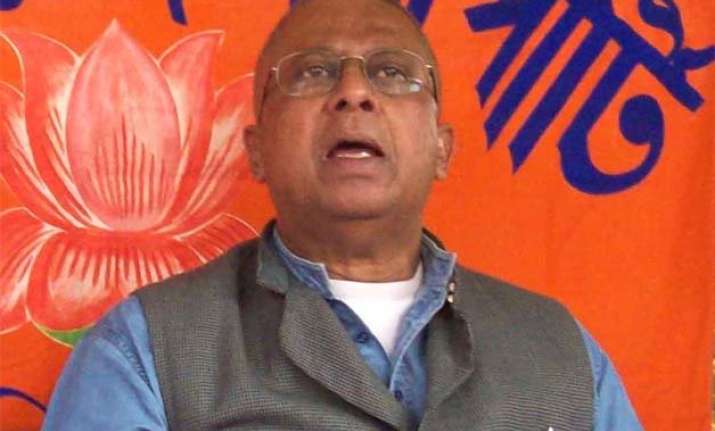 Baruipur (WB): BJP leader Tathagato Roy today called the West Bengal police as 'urdipora janowar' (uniformed beasts) and threatened to launch a big movement in South 24 Parganas district against "unjust arrest" of his party activists in "trumped-up cases".
Roy, who had earlier gone to Sonarpur police station and Baruipur sub-divisional officer's chamber, in the afternoon alleging that his party activist was denied bail in false charges brought up by Trinamool Congress, made the comments against state police at a rally near the SDO's office.
"The state police have become uniformed beasts (urdipara janowar)...What else can one say when they become mere stooges at the hand of the ruling party. It was the same during the CPI(M) regime but now turned more glaring," Roy said.
The comments were made in the backdrop of Roy's visit to the Sonarpur house of arrested BJP activist Subhankar Dutta Majumder who was denied bail by a local court today on being charged with stabbing a TMC worker yesterday.  
Roy, a member of BJP national executive, alleged Dutta Majumder had himself bore the brunt of the attack by "TMC goons" along with eight other saffron party workers following an argument with some TMC men in the area yesterday.  
The TMC in its FIR had named Dutta Majumder as having stabbed its activist and also eight others as being part of his group of attackers.
All the nine were then detained by the police but Roy was later brought under custody and the rest released.