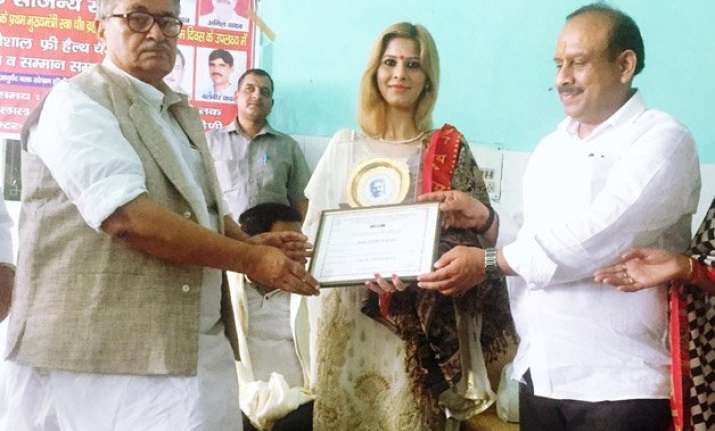 New Delhi: Bharatiya Janata Party (BJP) leader Ruby Yadav was conferred with 'Yadav Ratna' for her immense contribution towards the welfare of the community people.
The event was organized by Akhil Bhartiya Yaduvanshi Mahasabha to mark the 97th birth anniversary of late Chaudhary Brahma Prakash, the first chief minister of Delhi.
Speaking to media on the sideline of the event, Yadav said, "It is a moment of pride and happiness. We have to perform different role in society, basically four - reasonability towards yourself, family, society and country. Often we miss to deliver something vital to our society and country. I am happy that my works for the society are getting recognition."
Later, Yadav distributed new clothes and books to over hundreds of 100 poor children, sarees among 50 women.
She also advocated for women empowerment and urged the people to educate their girl child.
Recently, Yadav was honoured with 'World Peace Award' for her complementary role in promoting human welfare and ensuring peace and harmony in the society.
Ruby Yadav had unsuccessfully contested 2014 Lok Sabha polls from South Delhi as an independent candidate. Later on, she joined the BJP.