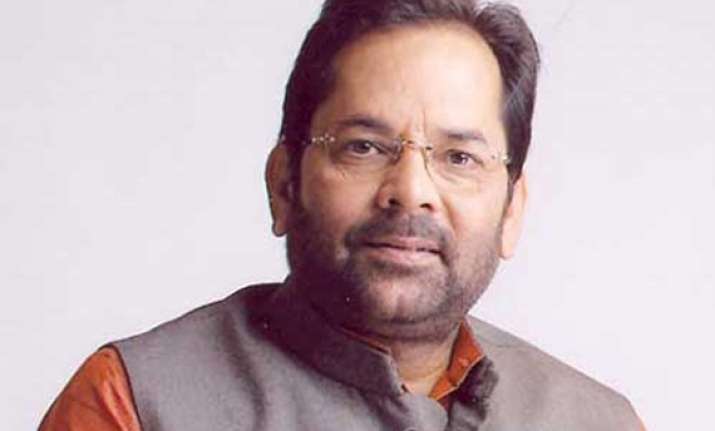 New Delhi, Feb 22: BJP leader Mukhtar Abbas Naqvi has sent a written complaint to the Home Minister and Home Secretary saying that he received threat to his life over phone from abroad.
In his letter, Naqvi has stated that on February 16, a person from the number + 44  8442350031 rang him up saying that he should stop making statements against Lashkar-e-Toiba chief Hafiz Sayeed and other militants, otherwise they would attack him.  
The country code + 44 belongs to the United Kingdom. 
Naqvi told newspersons that he had immediately sought security from the Centre by writing a letter to the Home Ministry.  
"I am not going to be cowed by such threats", said Naqvi.