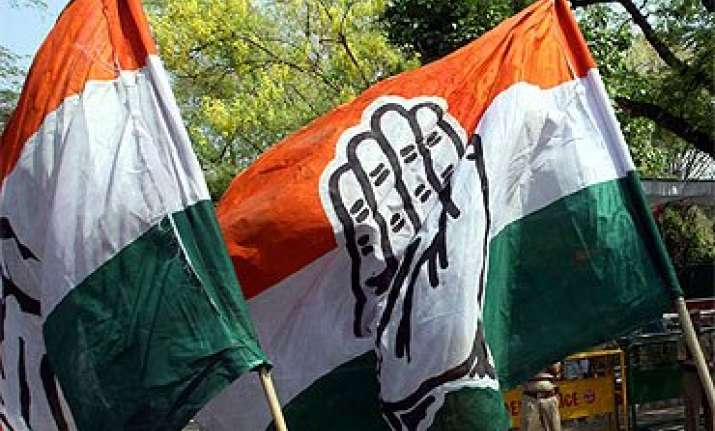 Jaipur: Attacking Congress over its meeting with the Governor on "rise" in crime in Rajasthan, BJP today said the law and order situation in the state was "worst" during the previous Ashok Gehlot regime.  "The previous Congress government had lost on the factor of anti-incumbency as law and order situation was the worst and the police could not solve many crime cases including dacoities, rapes, murders and chain snatchings," Rajathan BJP president Ashok Parnami said.
"Yesterday, police solved the robbery and rape case of Jaipur's Vaishali Nagar area, and so was the case of abduction and murder of a 7-year-old boy in Kota," he claimed. "Charges levelled by PCC president Sachin Pilot, who today led a delegation of Congress leader to Governor Kalyan Singh, are baseless and useless as BJP inherited the deteriorating law and order situation from the previous Gehlot government," Parnami alleged.
On Pilot's other charge that Raje has not appointed any Home Minister, Parnami said, "Congress should remember that even Gehlot held the Home Minister's charge for a long time, before being given to Shanti Dhariwal."
"Rajasthan is attracting investment because law and order is strong enough now. CM Vasundhara Raje is competent enough to handle the situation on that front. She is also seeking investment in the industrial sector," he said.  Earlier in the day, Pilot led a delegation of Congress leaders to Raj Bhawan submitting a memorandum on alleged rise in crime in Rajasthan.
"Heinous crimes are on the rise in the state, but the government is not serious. There is no full-time Home Minister as the portfolio is handled by the Chief Minister, who is focused on other things like investment," Pilot alleged.