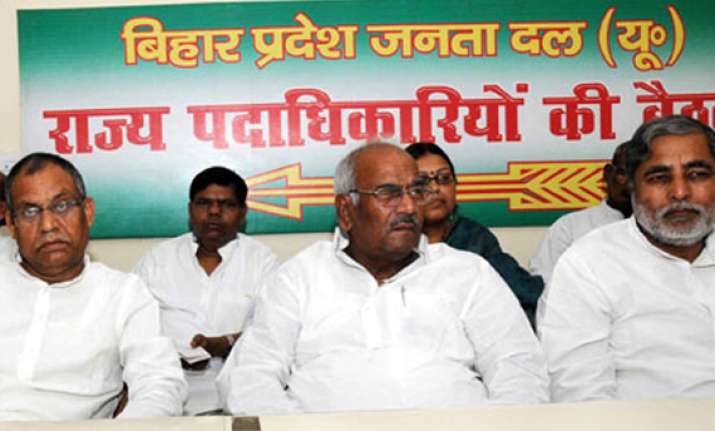 Patna, Jun 28: The JD(U) today said that frayed nerves with ally BJP has settled down in the wake of Bihar Chief Minister Nitish Kumar's advocacy for a secular NDA prime ministerial candidate for the 2014 general elections.  
"It is for the leaders of both parties (BJP and JD-U) to maintain restraint and refrain from making statements any further on the directive of their respective leadership," state unit JD(U) President Vashistha Narayan Singh told reporters here.
He said that JD(U) national president Sharad Yadav has also said as much in this regard.
Singh also claimed that the chief minister was solely responsible for Bihar's growth story since the NDA took over power about seven years ago.
On discomfiture in a section of the state BJP over the JD(U) taking away the lion's share of credit for the state's development during the NDA rule, Singh said that he did not see any difference among the top leadership of the NDA in the state.