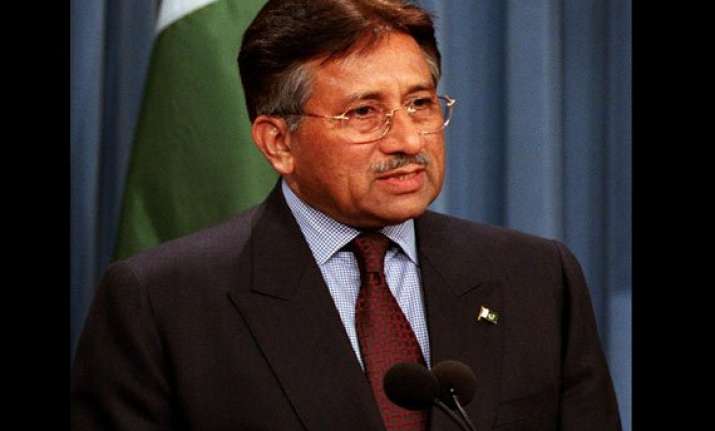 New Delhi: Accusing Pakistan of fomenting trouble in India by perpetrating terror, BJP today said some elements in the neighbouring country have a "negative mindset" and are clearly "anti-peace and anti-humanity".
Reacting to former Pakistani military ruler General Pervez Musharraf's anti-India rant that Pakistan needs to "incite" those "fighting" in Kashmir, the party said that instead of promoting peace, that country is an impediment to it and such attitude has isolated it from the world community.
"In Pakistan, some people are against their own country and it is due to their attitude that Pakistan is being isolated across the world. Such people measure Pakistan's growth through the terrorism it spreads. Such negative mindset is anti-peace and against humanity and is putting Pakistan in problems," BJP Vice President Mukhtar Abbas Naqvi said.
He said the mindset and hearts of such people dominating the establishment in Pakistan is not clean and that is why they keep bringing up the Kashmir issue to make themselves relevant in their own country.
"He (Musharraf) is a non-entity even in Pakistan. No one in India took him seriously in the past or now and he is
raising the Kashmir rant only for his own relevance," BJP spokesperson Sambit Patra said.
Another party spokesperson Nalin Kohli said, "Pakistan is an impediment to peace rather than make peace" and has agenda which is "detrimental" to India and its peace and the world will take note of Pakistan being a "centre of terrorism". 71-year-old Musharraf, who is currently on bail in a treason case, told a TV channel, "We have source (in Kashmir) besides the (Pakistan) army...People in Kashmir are fighting against (India). We just need to incite them."

"In Kashmir, we can fight with the (Indian) army from both the front and back...We are Muslims. We will not show the other cheek when we are slapped. We can respond tit for tat," he said, while commenting on the recent firing along the Line of Control and International Border. Musharraf also said (Narendra) "Modi is anti-Muslim and anti-Pakistan. He has not changed. The problem is with us...
We are running to attend his (Modi) inauguration, we should keep our dignity."