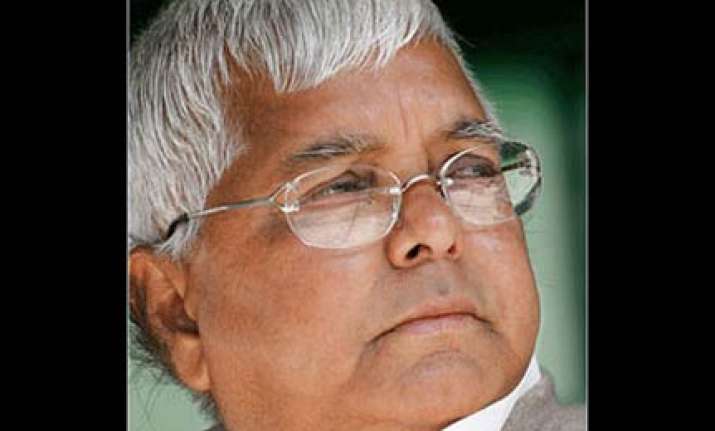 Patna :  The BJP on Monday flayed the RJD supremo Lalu Prasad for his remarks that no upper caste leader can become the chief minister given the success of his social justice agenda during the 15 years of his party's rule in Bihar.
 "Nobody has a right to make a sweeping statement on the others' right or qualification to hold elected posts," narional BJP leader Dharmendra Pradhan told reporters here.  
 Prasad has intentionally made the remarks against the upper caste to create wedge between various caste groups for electoral benefit in the forthcoming assembly ls,
Pradhan said adding it also reflected the narrow outlook of a leader of Prasad's stature.  
Pradhan, who is also the co-in-charge of the state unit BJP, alleged Prasad was making contradictory statements vis-a-vis the upper castes as he had earlier proposed to provide for 10 per cent job quota for them if the RJD-LJP combine got elected.  Contrary to the casteist politics being played out by the principal opposition alliance, the NDA firmly believed in the development agenda, the senior BJP leader said.
On the seat sharing formula between the coalition partners, the BJP and JD(U), Pradhan said that the two parties will contest as many seats as they had contested in October 2005. PTI