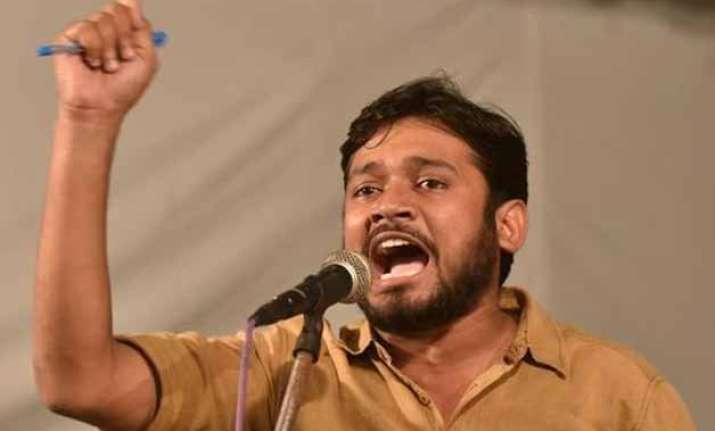 New Delhi: The Bharatiya Janata Party today expelled its Yuva Morcha leader for offering Rs 5 lakh to anyone who cut off JNUSU president Kanhaiya Kumar's tongue.
The president of district unit of BJP, Harish Shakya, said that the party has expelled district president of BJP Yuva Morcha, Kuldeep Varshnay for six years.
Shakya told reporters that party has nothing to do with Varshnay's controversial statement.
"Varshnay's statement is his personal one and the party has nothing to do with it...He has been expelled from the primary membership of the party for giving such a statement without the consent of party office bearers," he said.
Shakya stated that a notice to remove Varshnay from the post had been issued six months ago, and Ankit Maurya was made working president in his place.
Varshnay had yesterday announced Rs 5 lakh prize money for cutting off the tongue of Kanhaiya Kumar who he had alleged was speaking against the BJP and Prime Minister Narendra Modi ever since he was released on bail.
Kumar who was arrested on February 12 on sedition charges was released from the Tihar jail on March 3 after the Delhi High Court granted him interim bail for six months.
Earlier, a poster was found at Press Club of India in the capital today that announced a reward money of Rs 11 lakh for killing Kanhaiya Kumar. The poster was reportedly issued from president Purvanchal Sena.