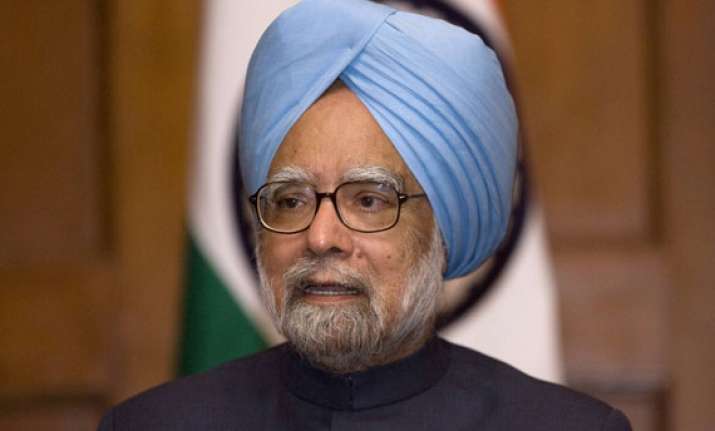 Khumtai (Assam): Prime Minister Manmohan Singh today accused the BJP of doing divisive politics and said such a party could not bring development. "I don't think that the party which indulges in politics that divides the country can bring development to the country," Singh told an election meeting here in Sibsagar
district.
"India is a country with different cultures, religions and languages where the BJP is indulging in divisive politics," Singh said.
"Their politics is based on one person. They don't have any specific policies for the development of the country," Singh said at the meeting in support of sitting MP and former cabinet colleague Bijoy Krishna Handique for the prestigious Jorhat Lok Sabha constituency.
Speaking on the achievements of the UPA government, the Prime Minister said, "Our government has been working for the welfare of the country and its people for the last ten years".
"UPA government was formed ten years ago and since then we have been working with utmost commitment and dedications for the country and the welfare of its people."
"I know that with your support we can continue with our economic reforms and social justice measures. Because of your support we have been able to work for development of the common people and the country as a whole," he added.
Giving an account of the progress made by the country during UPA I and II governments, Singh said, "You saw the success of our UPA government during our first tenure and, therefore, again voted for us in 2009.
"During this tenure also we tried our best to work for the country and its people. We have been successful in many aspects, but I feel still much more has to be done," Singh said.
"Of course in the last three years there has been some economic crisis, but we are trying our best to overcome it," he said.