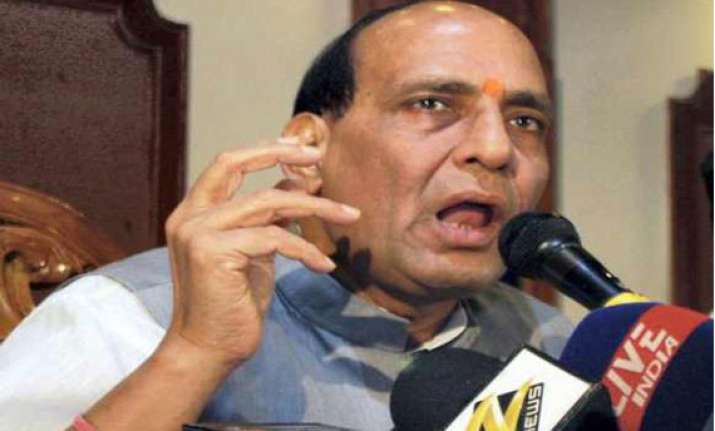 New Delhi, Feb 22: Terming the Hyderabad bomb blasts "unfortunate", Bharatiya Janata Party president Rajnath Singh Thursday sought a "comprehensive" investigation into the incident.
"This is a very sad and unfortunate incident and I believe it is a constant challenge presented to the country by terrorists. There should be a comprehensive investigation," he said.
"I have faith that the government will ensure proper arrangements for the injured. I express my condolence over the whole incident and share my grief with the family of victims," he told reporters.
At least 11 people were killed and around 50 injured in the twin blasts in the Andhra Pradesh capital.