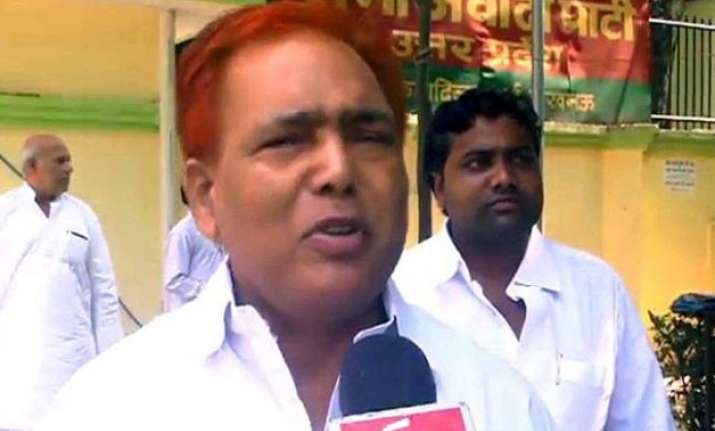 Lucknow: Staging a walkout from the Assembly proceedings, BJP and Congress members today alleged that the Samajwadi Party government in Uttar Pradesh was not serious about clearing the pending payments of the cane farmers. 
The issue was raised during the Question Hour by members of Bharatiya Janata Party and Congress, who sought state government's response over the non-payment of dues to cane farmers by them and also the sugar mills.  Responding in the matter, state minister Ram Karan Arya told the House that the total amount pending for the year 2013-14 was Rs 19,388.17 crores of which nearly 97 per cent has been paid by the government while the remaining has to be paid by private mills.
"While the government has made nearly 97 per cent (Rs 18,747.93 crores) of the payment, the remaining balance of Rs 640.24 crores was on the sugar mills to pay", Arya said and added that the government would ensure then pending dues to the farmers are cleared.
"In 2013-14, 119 sugar mills had done crushing out of which eighty-four co-operative and private mills have made 100 per cent payments to cane farmers," the minister said.  "FIRs have been lodged against the remaining sugar mill operators and recovery certificates have been issued in the same regard," he added.
However, the Opposition members insisted on a time-bound plan for the payments even as they jumped into the Well of the House terming the government as "Kisaan virodhi sarkar" (This is an anti-farmer government).
Amidst a heated debate with Opposition members, Parliamentary Affairs minister Azam Khan said both BJP and Congress were two sides of a same coin and added that it was a serious issue which required Centre's support.  "You both are two sides of the same coin. Why you (Congress members) are standing with them (BJP).
Don't stand with them (BJP) ... ", Khan said in lighter vein.  "Centre should stop import of sugar. It is only involved in helping the industrialists. They are giving land of poor farmers to industrialists like Adani...", Khan added referring to the BJP members he asked them to ensure that the Land Acquisition Bill, that has been brought in the Lok Sabha by the Central government, should be taken back.  However, dissatisfied with the government's stand on the important question, both BJP and Congress members then staged a walkout from the Assembly.