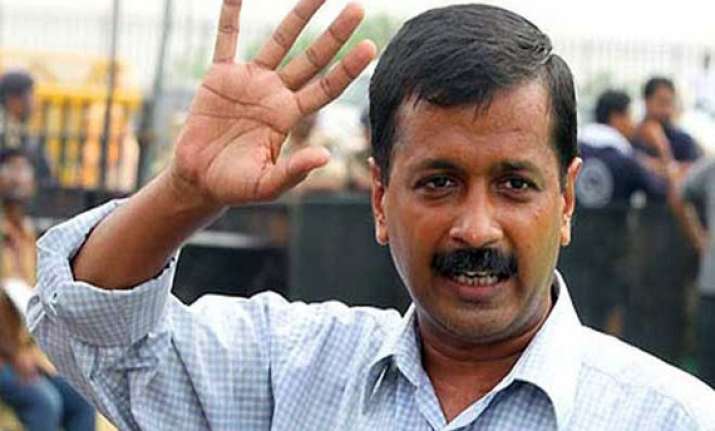 New Delhi: Hitting out at BJP and Congress for questioning his party's governance skills, Aam Aadmi Party leader Arvind Kejriwal today said they should take a lesson from his party which took several steps for the welfare of the people during its short 49-day rule.
"It is no big deal to run government. Only thing you need is to have good intention. They (BJP and Congress) are saying that we don't know how to govern, but I want to tell them that AAP-led government had taken several steps for the welfare of people which they both could not take during their ruling periods," said Kejriwal while addressing a gathering in Trilokpuri in east Delhi.
Praising his government in Delhi, Kejriwal said, "When we were in power, we took decisions for curbing corruption." Kejriwal alleged Congress and BJP were taking money from electricity companies and so were always mum when the power and water rates were hiked in the national capital.
"When our party came to power, police and MCD officials had stopped taking bribe from people. As we got out of power, they again started taking bribe," he said.