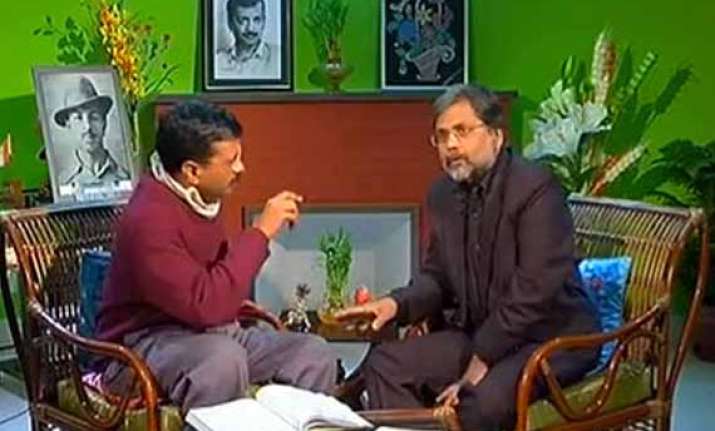 New Delhi: Both the Congress and BJP today described a leaked video of Aam Aadmi Party convenor Arvind Kejriwal setting up a secret deal with an Aaj Tak TV anchor Punya Prasoon Bajpai as "grossly unethical".
Senior BJP leader Arun Jaitley, writing in his blog, wryly described it as Punya meets Paap (sin).
Here is what Jaitley wrote in his blog: "The media honeymoon of the Aam Aadmi Party seems to be over. Even though media extensively reports the activities of the party it is now willing to put the party to a serious scrutiny as any other political party.  
"The excessive media coverage to the party had made the AAP as the 'television opponent' of the BJP even when the 'field opponent' continued to be the Congress.