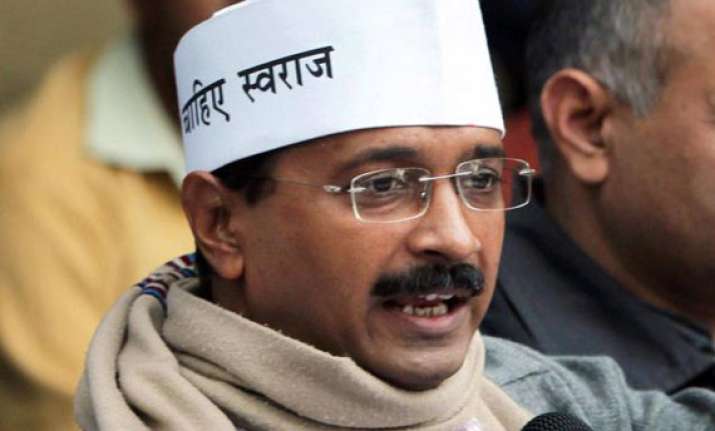 New Delhi: As campaign for Lok Sabha polls in Delhi enters last lap, AAP leader Arvind Kejriwal today hit out at BJP and Congress accusing the two parties of having a "setting" and wondered why he was always the target of ink and egg attacks unlike his adversaries.
Claiming that his party was the only solution to an unjust system, Kejriwal said he showed the "true meaning of sacrifice" when he quit the Chief Minister's post in February this year.
"How will the people who roam around in cavalcades and speak only on well decorated podiums, know the true value of sacrifice? In the current times, when even a chowkidar (watchman) does not leave his job, I left the chair of power.  "That requires courage. Our party is the only solution to an unjust system," Kejriwal said during road shows at a number of areas in New Delhi constituency.
The former Delhi Chief Minister said he was undeterred by the attacks and would continue his fight till the "last breadth" and that "no evil force" can stop his party.
"I was hit with eggs, ink. My car was smashed with iron rod. Why Narendra Modi and Sonia Gandhi are not hit? They have a setting among themselves and we are the ones to be threatened.
"We will fight till the last breadth. No evil force can stop us," he said.
Kejriwal has been attacked with eggs, ink and was even punched in the last few weeks during a number of his roadshows in Varanasi, Haryana and in the national capital.