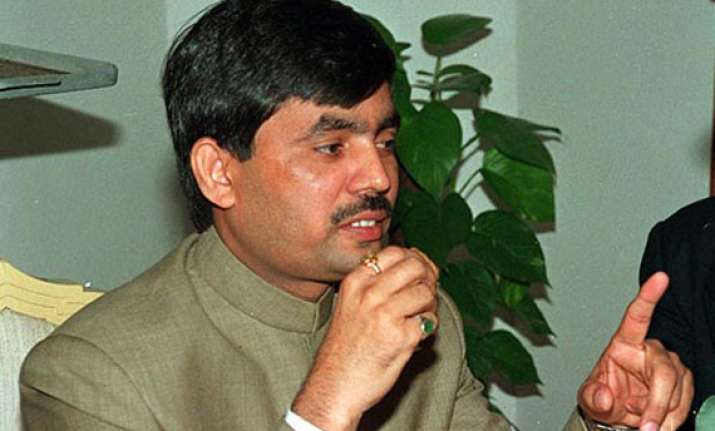 New Delhi, Aug 6: The BJP Monday took a dig at the Congress over some of its MPs from Andhra Pradesh protesting against a UPA panel's decision onformation of Telangana and accused the party of stalling proceedings of parliament.
The BJP also said that no bills should be passed amid uproar in the two houses.
BJP leader Shahnawaz Hussain said the Congress has been unable to discipline its members and accuses the BJP of stalling parliament proceedings.
"The Congress is responsible for the house not running. The last session too saw disruptions due to the Congress," Hussain said.
He said the BJP was against bills being passed amid din.
"If the government tries to get a bill passed amid uproar, it is not acceptable to us," Hussain said.