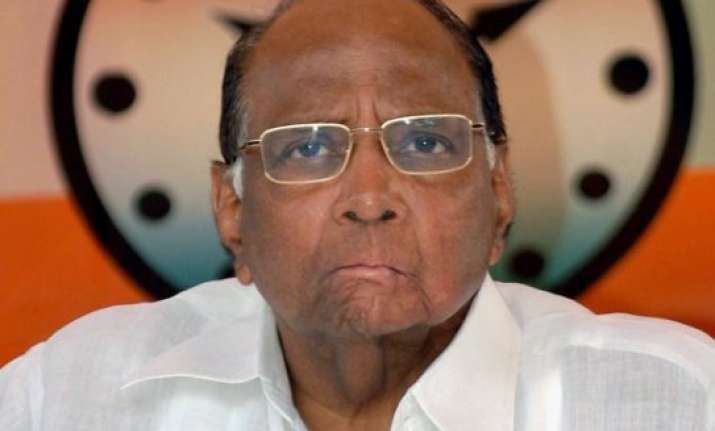 Pune: In a firm indication of fast- changing political equations in the influential sugar belt of Western Maharashtra, Shiv Sena and the Bharatiya Janata Party (BJP) have shaken the monolith of Congress-NCP clout ingrained in the cooperative network with spectacular gains in the Assembly elections.
A clear saffron surge was evident in the results in Western Maharashtra, once known for its finely tuned powerful cooperative structure, created by likes of Congress stalwart Vasantdada Patil, that decided who should rule the State.
A traditional springboard of Congress and NCP rulers since creation of Maharashtra, the region witnessed visible cracks in their citadel comprising five districts of Pune, Satara, Sangli, Kolhapur and Solapur despite former Chief Minister Prithviraj Chavan and NCP leader Ajit Pawar winning their seats in South Karad and Baramati, respectively.
BJP and Sena have among themselves shared 31 out the 58 seats in the region, jolting NCP which was seen inheriting the Congress stronghold after the split in 1999.
Although ex-Ministers including R R Patil, who stirred a controversy with his remark on "rape after election", and Jayant Patil managed to retain their seats in Tasgaon and Islampur in Sangli, BJP and Sena made inroads in the region winning five seats in the district almost monopolised by Congress and NCP in the past.
For Congress, Chavan scraped through in South Karad in Satara district and his former Cabinet colleague Patangrao Kadam had a tough time to claim Flus-Kadegaon seat in Sangli.
Of the 58 Assembly seats in Western Maharashtra, BJP and Sena bagged 19 and 12 seats, respectively while NCP, which had netted 24 in the last elections, could win only 16 seats followed by nine that went to Congress.
In Satara district, however, the Sharad Pawar-led outfit retained its hold by winning five of the eight seats notwithstanding the laboured victory of Chavan against the formidable Congress rebel and seven-time MLA Vilaskaka Undalkar, who was supported by the party which withdrew its own official candidate at the last minute.
While BJP ambushed NCP in its bastion of Pune district where it won 11 seats (its ally RSP too won Daund seat in the district) out of 21, the Sena reigned supreme in Kolhapur district emerging victorious in six constituencies. Congress suffered a blow in the defeat of former Minister of State for Home Satej Patil in Kolhapur South.
Praniti Shinde, Congress candidate and daughter of former Union Home Minister Sushilkumar Shinde, managed to retain Solapur Central in the face of a stiff opposition from MIM, a new entrant. While NCP won four seats in the district, BJP (2) and Sena (1), too, made their presence felt.
Contrary to expectations, the Raju Shetti-led Swambhimani Shetkari Sanghatana, which has been spearheading various agitations of sugarcane growers, failed to open its account in the region, where it had pockets of influence.