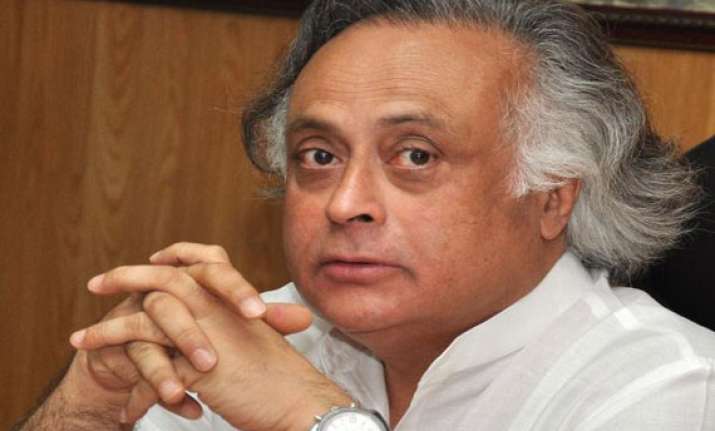 New Delhi: Rural Development Minister Jairam Ramesh today attacked the Narendra Modi government in Gujarat for the dismal performance of women self help groups in the state, saying that the JD(U)-ruled Bihar had done far better in that regard than the former.
In the above context, he also pointed at the performance of an NGO in Uttar Pradesh, headed by Rahul Gandhi—Rajiv Gandhi Mahila Vikas Pariyojana (RGMVP) -- for yielding good results in targeted districts.
The work done by RGMVP has prompted the Samajwadi Party government in UP to sign an MoU to extend the programme to other districts as well, Ramesh added.  Women Self-Help Groups (SHGs) operate under the Centre's ambitious National Rural Livelihoods Mission (NRLM), which aims to alleviate poverty in the rural areas.  "Women's SHGs in Bihar are more successful than those in Gujarat. In Bihar, Rs 220 crore has been given as credit by banks to women SHGs in comparison to Rs 119 crore in Gujarat," Ramesh told reporters here.