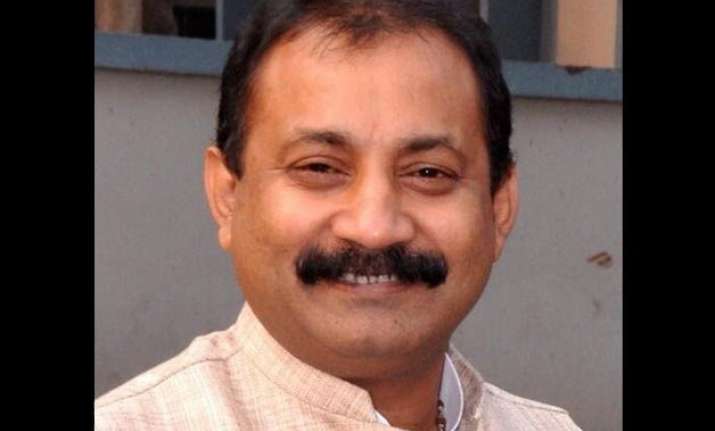 Patna: Bihar Congress President and MLC Ashok Chaudhary yesterday moved a privilege motion against Patna Senior Superintendent of Police Vikas Vaibhav in the Legislative Council and accused the officer of being vindictive against him due to his caste.
"I met Legislative Council Chairman Awadhesh Narayan Singh and submitted a privilege motion on Patna SSP. I also complained about the police officer on the manner he tried to victimise me due to my caste," Chaudhary said.
The SC/ST wing of Bihar Pradesh Congress Committee (BPCC) has registered a complaint with the SC/ST police station in the state capital against the SSP. Cases were also filed against him in Muzaffarpur, Jamui and Darbhanga districts.
Vaibhav had yesterday made a station diary entry at Gandhi Maidan police station against Chaudhary, and had claimed that Chaudhary called him on his mobile phone and requested him to ensure that a few National Students Union of India (NSUI) members booked in a case of rioting on July 22, 2013 were not arrested.
Hearing the request, Vaibhav claimed he had asked Chaudhary not to interfere in a police investigation as efforts to influence police action was unlawful.
He also claimed to have directed the SHO of Sachivalaya police station, where the case against NSUI activists was registered, to verify the details of accused persons soon and arrest them.
Replying to the charge, Chaudhary said "I called the SSP to seek justice. Making a phone call is not a bad thing. Has the SSP not received any phone call from any politician in the ten years of his career? I want to ask him how many complaints he has registered against them?"
The BPCC president claimed Vaibhav had entertained requests from politicians, while he was SP in Bagaha and in Patna a few years ago.
"He did not act against them, but chose to victimise me as he is against my caste," he said.
When contacted, the Legislative Council Chairman confirmed he has received a privilege motion from Chaudhary.
"The matter is regarding the action of Patna SSP. It will be put before the Privilege Committee of the House after the Model Code of Conduct, currently in place due to the Council elections, is lifted. The Committee will decide on it," Singh said.
Singh himself was the Chairman of the Privilege Committee.
If Chaudhary's complaint is accepted, the House may ask the SSP to present himself before it for an inquiry into the matter.
Vaibhav could not be contacted despite several calls to his mobile phone.