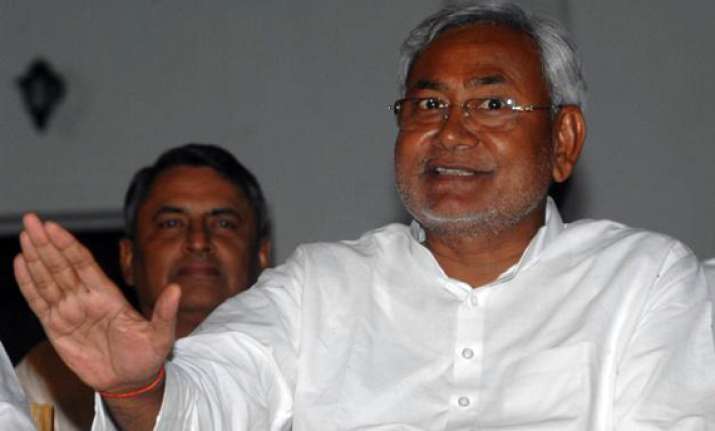 Patna, Feb 22: Bihar Chief Minister Nitish Kumar today strongly condemned twin bomb blasts in Hyderabad that claimed 16 lives and expressed confidence that security forces would soon nab the culprits.
"The blast incidents in Hyderabad are strongly condemnable," Kumar told reporters.
Kumar expressed confidence that security personnel engaged in the probe would go deep into the incident and nail the culprits and appealed to the citizens to maintain peace.
The Bihar Chief Minister said that those involved in the "dastardly act deliberately intend to disturb an environment of peace and harmony prevailing in the country".
"We have to be cautious against their designs and maintain peace and harmony at all cost to defeat their purpose," he said.
When asked that the Centre had provided alert to the state two days back, he said he was not aware of the fact.
RJD President Lalu Prasad also condemned the blast incident and said it was a "conspiracy" against the country.
He expressed grief to the families of the victims in Hyderabad bomb blasts.