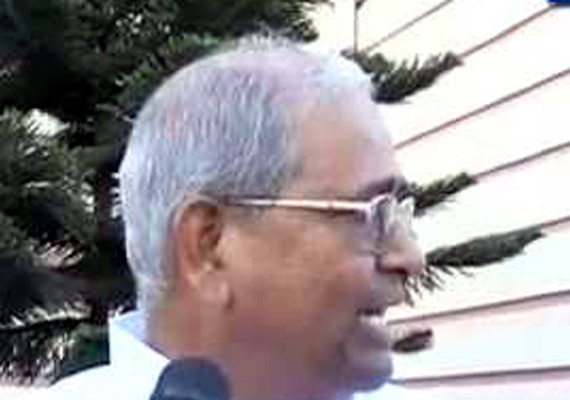 Patna, July 31: A day after the Bharatiya Janata Party (BJP) removed Ram Kishore Singh as its Bihar spokesperson, he resigned from the party Wednesday and hinted at joining its former ally, the ruling Janata Dal-United (JD-U).
Ram Kishore Singh had questioned Gujarat Chief Minister Narendra Modi's popularity and his development model Monday.
"I have resigned from BJP. I have submitted my resignation to state BJP president Mangal Pandey," Ram Kishore, a former legislator, told mediapersons here.
He said that he had not said anything wrong or against the party. "But my removal has made it clear that questioning Modi is not tolerable in the BJP now," he added.
"BJP leaders are busy praising Modi by sidelining and ignoring veteran party leaders Atal Bihari Vajpayee and L.K. Advani. Now, they are claiming that Modi is more popular than Vajpayee. I am pained by it," Ram Kishore Singh said.
Pandey Tuesday had removed Ram Kishore Singh following action demanded by some party leaders, including former minister
Giriraj Singh
, a vocal supporter of Modi.
"The party has also issued a show-cause notice to Ram Kishore Singh in this connection," Pandey said.
While negating Modi's claim on development, Ram Kishore Singh had praised Bihar Chief Minister
Nitish Kumar
for inclusive growth of the state.
"Modi's so-called appeal will be exposed in the 2014 Lok Sabha polls. It will not be possible for the BJP to reach the magic number of 273 with allies Shiv Sena and Akali Dal. If it happens, it will be a miracle," he said.
He said that barring the Nano car project, the Modi government had done nothing substantial. He added former chief ministers, including Keshubhai Patel, had carried out development works in Gujarat.
On June 16, the JD-U had severed its alliance with the BJP on the Modi issue.