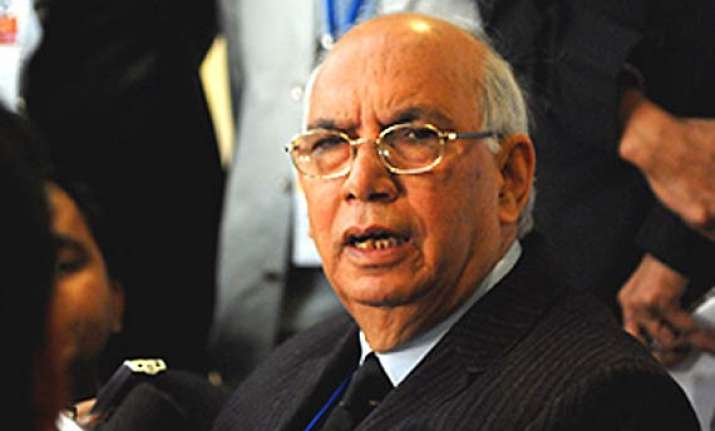 New Delhi, May 26: BJP today described as "unwarranted and unsolicited" the Centre's advisory to Karnataka government based on Governor H R Bhardwaj's report, maintaining such advise should instead be sent to him to for acting like an "old courtier" of Congress.

"The Home Ministry has issued an unwarranted advisory to Karnataka government. It is evident that there is a politically-inspired and unconstitutional collusion between the Governor, Congress and the UPA government to de-stabilize the popularly and democratically-elected government," BJP spokesperson Shahnawaz Hussain said. He alleged Congress-led UPA government has been using the Governor as its "points-man" for destabilizing the B S Yeddyurappa government.

"The Governor is an old courtier of the Congress darbar (court). He has lowered the prestige of the Governor's office.... BJP feels that if at all any advisory is required to be sent from the Centre, it needs to be sent to the Governor to chasten him and to make him mend his conduct," Hussain said.
The party is miffed that Bhardwaj sent a report to the Centre recommending President's Rule soon after the Supreme Court had quashed the state Assembly Speaker's decision disqualifying 11 BJP MLAs.

The ruling party wanted a floor test to check majority on the floor of the Assembly. BJP alleged Bhardwaj has converted the Raj Bhawan into a "hot-bed of political conspiracies".

"Instead of censuring his conduct and removing him, the Centre has chosen to send an absolutely unwarranted and unsolicited advisory to the state government. The so-called advisory constitutes an affront to the federal structure of our Constitution and is aimed at undermining the authority and functioning of the state government," Hussain said. PTI