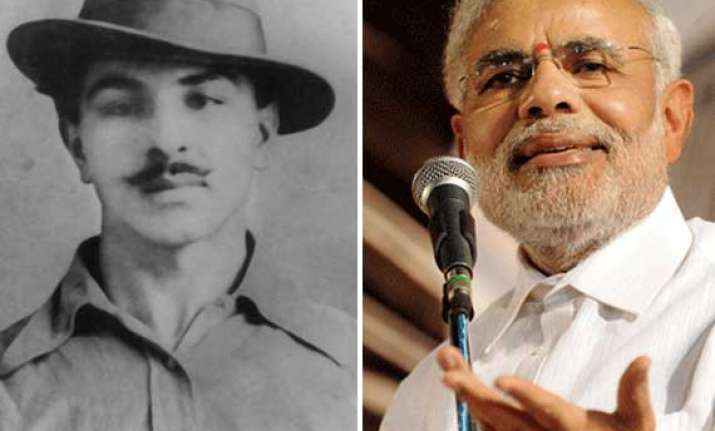 Jalandhar: A feud has broken out in Bhagat Singh's family over the invitation extended to Gujarat Chief Minister Narendra Modi for releasing the martyr's jail diary.
These jail notes were written by Bhagat Singh during his incarceration before going to the gallows.
While Yadwinder Singh Sandhu, the grandson of Bhagat Singh's brother Kulbir Singh, met Modi and extended the invitation for releasing the jail diary, Jagmohan Singh, a nephew of Bhagat Singh, has strongly objected to the invitation saying Modi is a fascist.