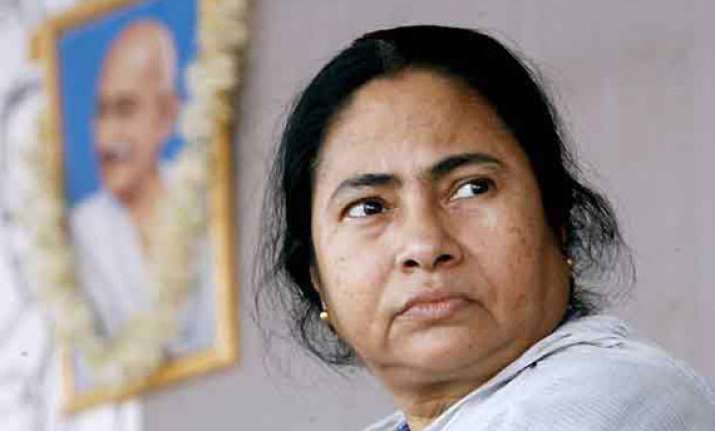 Ranchi: West Bengal Chief Minister Mamata Banerjee today ridiculed BJP's prime ministerial candidate Narendra Modi for 'harping on the Gujarat-model', saying that 'West Bengal model is better'.
"What is Gujarat model? It has only 15 per cent revenue earnings while Bengal's is 31 per cent (per annum), which points toward very good economic performance by Bengal," Banerjee said while addressing an election meeting here.
"National average of infant mortality is 44 per cent - Gujarat's is 41 per cent and Bengal's is 32 per cent," she said while appealing to vote for her Trinamool Congress candidate Bandhu Tirkey from Ranchi and Chamra Linda from Lohardaga LS seat.
Counting her government's achievements in Bengal, Banerjee said as many as eight universities were set up in two and a half years, 45 colleges and polytechnic institutes were also opened in her state.