Follow us on Today is the 111 th birth anniversary of India's second Prime Minister Lal Bahadur Shastri. Born (October 2, 1904) in Ramnagar near Varanasi, into a Kayastha family, Shastri was simple and soft-spoken. He was also a great general in Mahatma Gandhi's army of peaceful soldiers of freedom.
Shastri's father, Sharada Prasad Srivastava, was a school teacher. His father died when he was only a year old. He completed his education at East Central Railway Inter college in Mughalsarai. He graduated with a first-class degree from the Kashi Vidyapeeth in 1926. He was given the title Shastri (Scholar) - a bachelor's degree awarded to him by the University. In May 1928, he was married to Lalita Devi of Mirzapur.
He joined the independence movement in 1920s by becoming a member of the Servants of the People Society (Lok Sevak Mandal), founded by Lala Lajpat Rai. He worked for the upliftment of the Harijans. He also participated very actively in the Salt Satyagraha in 1930. He was imprisoned for two-and-a-half-years. In 1940, he was sent to prison for one year, for offering individual Satyagraha support to the freedom movement.
After attaining independence in 1947, Shastri joined Pandit Jawaharlal Nehru's Cabinet and served as the first Railway Minister of India between 1951 to 1956). He was then given other responsibilities including the Home and External Affairs portfolios in Nehru's Cabinet.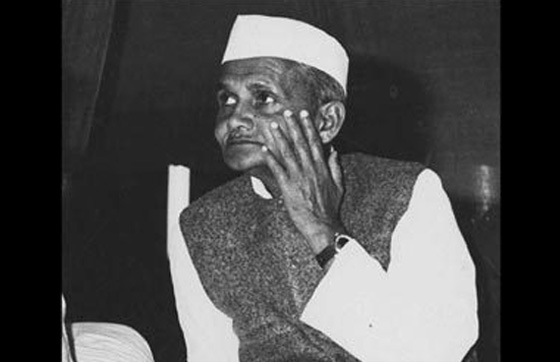 He was chosen as Nehru's successor owing to his adherence to Nehruvian socialism. The decision was taken by Congress president K Kamaraj after Nehru's daughter Indira Gandhi turned down the offer of premiership.
On June 9, 1964, he was sworn-in as the second Prime Minister of India.
As Prime Minister, he continued Nehru's policies of non-alignment and socialism. He became a national hero after India's victory over Pakistan in 1965. His slogan of 'Jai Jawan Jai Kisan' became very popular during the war and is remembered even today.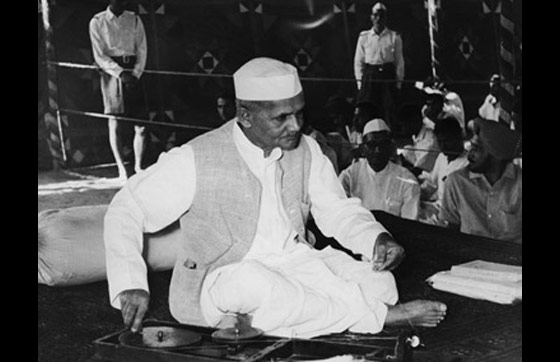 Death
Shastri died of a heart attack in Tashkent in 1966 after signing Tashkent Declaration, a declaration of ceasefire with Pakistani President M Ayub Khan to end the 1965 war. He was eulogised as a national hero and the Vijay Ghat memorial established in his memory.
His sudden death has raised several questions after his personal physician Dr RN Chugh said that the Prime Minister was fit during the time he left for Tashkent. His death had led to persistent conspiracy theories that he was poisoned. The Raj Narain Inquiry, first inquiry into his death, however did not come up with any conclusions and today no record of this inquiry exists with the Government of India.