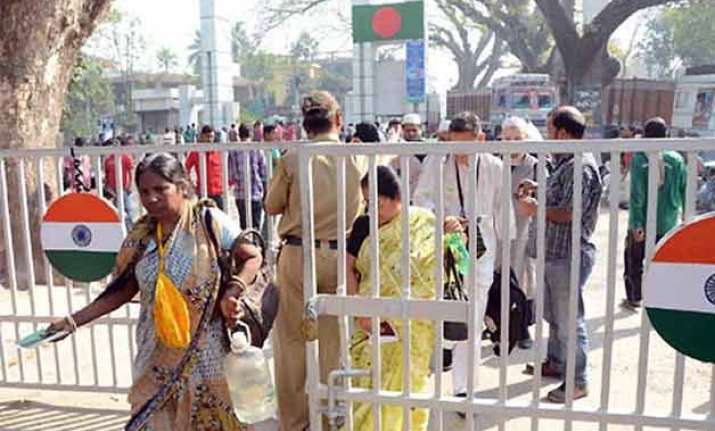 New Delhi: The Union Cabinet on Tuesday cleared a constitutional amendment bill for historic land boundary agreement with neighbouring Bangladesh.
The bill will be put before two houses of Parliament for consideration and adoption. It will be tabled before Rajya Sabha on Wednesday and in Lok Sabha on Thursday, parliamentary affairs minister M Venkaiah Naidu said.
The government accepted the demand of opposition to include enclaves in Assam in the Land Boundary Agreement (LBA). Now, the LBA will include territories in Assam along with those in West Bengal, Tripura and Meghalaya for exchange with Bangladesh.
These enclaves are territories belonging to one country entirely surrounded by the other country.
Naidu said, "In the larger interest of the country, Assam will be included in the land boundary agreement with Bangladesh and fencing will also be done on the border in Assam."
Prime Minsiter Narendra Modi's government had earlier decided not to include Assam in the agreement following the BJP state unit's objection to the exchange on the ground that the state would lose more territory than it would gain from Bangladesh.
The original bill introduced by Congress-led UPA government in December 2013 had included all the four bordering states.
Government's decision to drop Assam from the LBA did not go down well with Congress-ruled Assam's chief minister Tarun Gogoi. He protested and asked to include Assam as part of the agreement. Congress leaders in Parliament took up the issue and communicated to the government that the party would not support the bill if Assam was kept out of it.
As the government does not have a majority in Rajya Sabha, it decided to concede to the demands made by the Congress.